Options for Using the Design Wizard
The design wizard offeral several methods of ordering, depending on your comfort level with designing your own items.
Use Wizard Templates/Layouts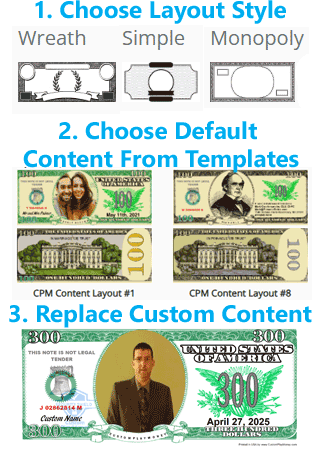 Design your play money by choosing from our library of Layout styles. Import existing content templates, edit/add new content. You control every aspect of your final design.
Upload your finished Images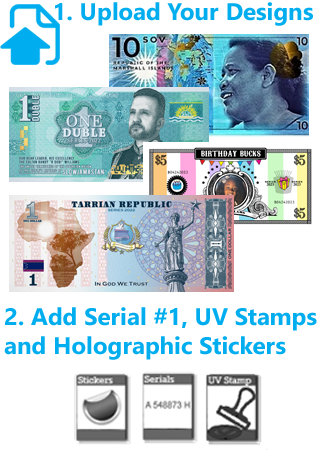 Design your own play money or have your in house graphic talent create your design. Simply upload and choose print options. You can still use our Layout wizard to add serial numbers, etc.
CPM Wizard Assistant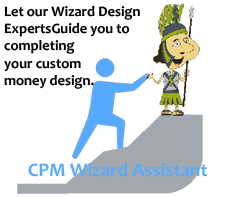 For those overwhelmed with the options the Wizard Templates and Layouts. Just describe your vision and upload any images and let a CustomPlayMoney.com staffing expert create your play money. You will have final approval of your final items.
Professional Designer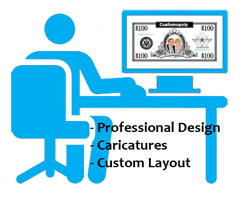 For advanced applications requiring design details beyond the capabilities of the Wizard Templates and Layouts. There is an additional cost for this service. We have a established relationship with a well respected design firm.
Options for Delivery of Your Play Money
CustomPlayMoney Prints and Ships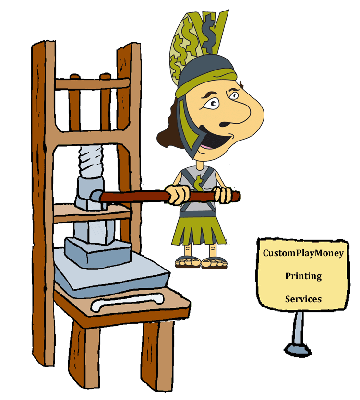 CustomPlayMoney.com will print and slice your order, and ship via USPS First Class, Priority or Express. One Day turn around on most orders.
Receive PDF Sheets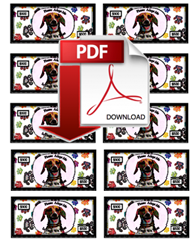 Receive PDF files with your play money items laid out in 8.5 x 11 format for you to print. Files are generated and emailed with a download link within 30 minutes of payment. If you have print time components such as serial numbers you will receive sheets for every rendered item in your order.
Receive PNG of each face value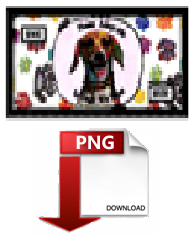 Receive individual PNG files for you to print. Files are generated and emailed with a download link within 30 minutes of payment.
Options to Enhance your Play Money
Large Inventory of Papers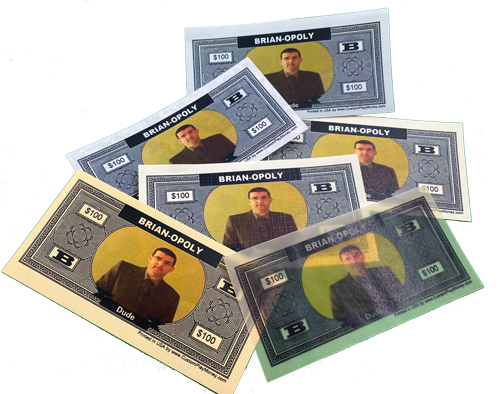 Wide range of papers from standard 20# office colored paper, to Linen, Rag, Security, Metallic, Parchment and Vellums (translucent).
Stickers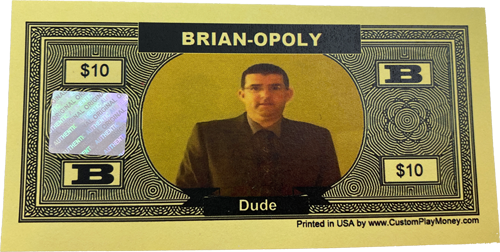 Add holographic and other stickers.
Emboss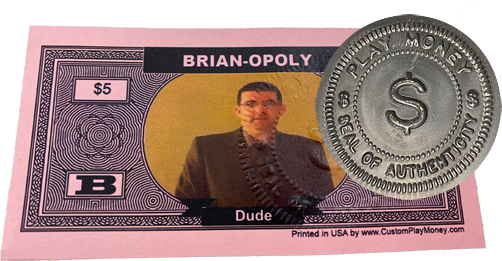 Physical stamped embossment.
Laminate
Add durabilty with laminates.
Corner Cuts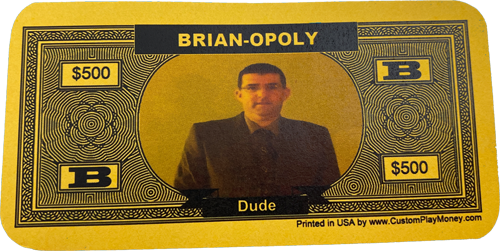 Choose default square corners or choose the angle of corner cut.